We deliver more than fifty different training programs to industry and government organizations utilizing the gifts of more than a dozen trainers and consultants.

Who we are
Meet our experienced staff, trainers and consultants
.

Bios

Take a look at our onsite, fully-customizable training programs for corporations and the Federal government.

To remain nimble and provide cost-effective training to their employees, cutting-edge companies are partnering with LifeAnswers to outsource their employee development needs. Offering dozens of topics in keynote, multi-day or multi-month formats, LifeAnswers has the solutions your organization requires to keep your people motivated, efficient and effective.

more...
---

If you are looking for speakers bureau-friendly downloadable marketing materials on Séan McArdle to send to your clients, you're in the right place.

Click below for access to dynamite programs and articles by Séan in the areas of Sales, Negotiation, Strategic Planning, Personal Development and Change.

more...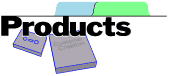 LifeAnswers' expert instructors, consultants and speakers have developed highly effective books, audio tape/CD series and software destined for a prominent place in your learning library. Focusing on Sales, Personal Development and Change, click here to reach the road to greater personal and professional growth.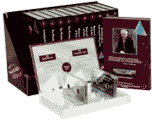 LifeAnswers currently offers more than 50 off-the-shelf, modular or fully customizable training and consulting packages to agencies throughout the world. Whether you're a big or small agency, department or bureau, we have the solutions to meet your needs and exceed your expectations. As "The Government's Training Source™," LifeAnswers is the only training solution provider endorsed by Federal Research Service, publisher of Federal Career Opportunities for the past 29 years.

more...

From the real-life experience of Séan McArdle, the "$100 Million Printing Salesman," and Wyatt Woodsmall, Ph.D., the "Expert on Experts." To learn more about the program and to sign up, click here.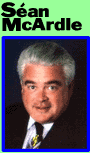 You have to hear Séan McArdle. In industry, he is touted as the "$100 Million Salesman." He is a Master Motivator and speaker in the areas of sales, negotiation, strategic planning and personal development.
His distinctions about what makes for a successful career...

more...